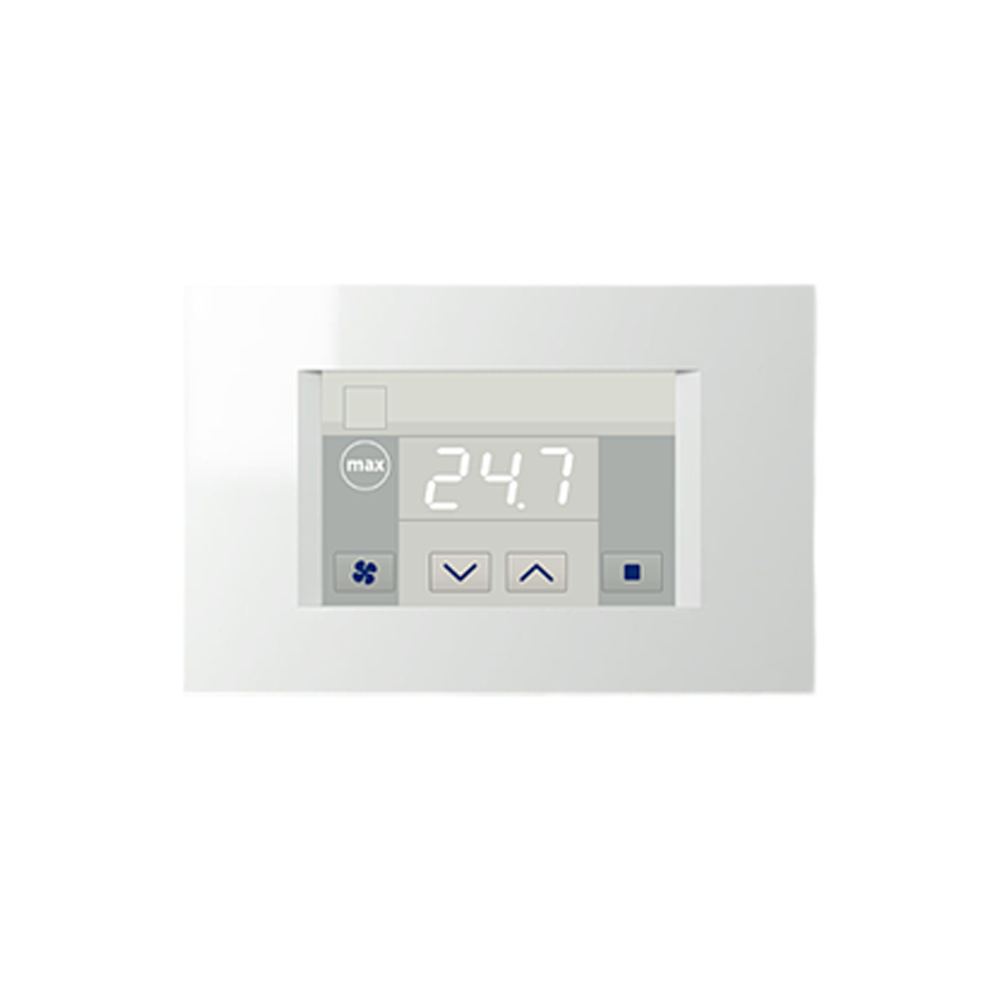 HIQ-HOME TH-1T-IQ
---
---
30-day money-back guarantee
Free Shipping in U.S.
Buy now, get in 2 days
 About TH-1T-IQ
 Mounting
:
on-wall, 3M rectangular box
 Dimensions
:
122 x 80 x 23 mm
 Applications
:
room / heating zone thermostat

TH-1T-IQ module belongs to room/zone thermostat controllers. It can be used for any heating and/or cooling system including: fan-coils, hot water or electrical radiators, ceiling fans, floor/ceiling heating/cooling, split AC. TH series provide
maximum comfort and energy saving functionality. Set-points are selectable on the unit or through other devices. Advanced functionality including smart-phone operation, internet operation, scheduling, HIQ automations, automatic weather
response and more are provided when connected to HIQ Home Controller and HIQ universe.